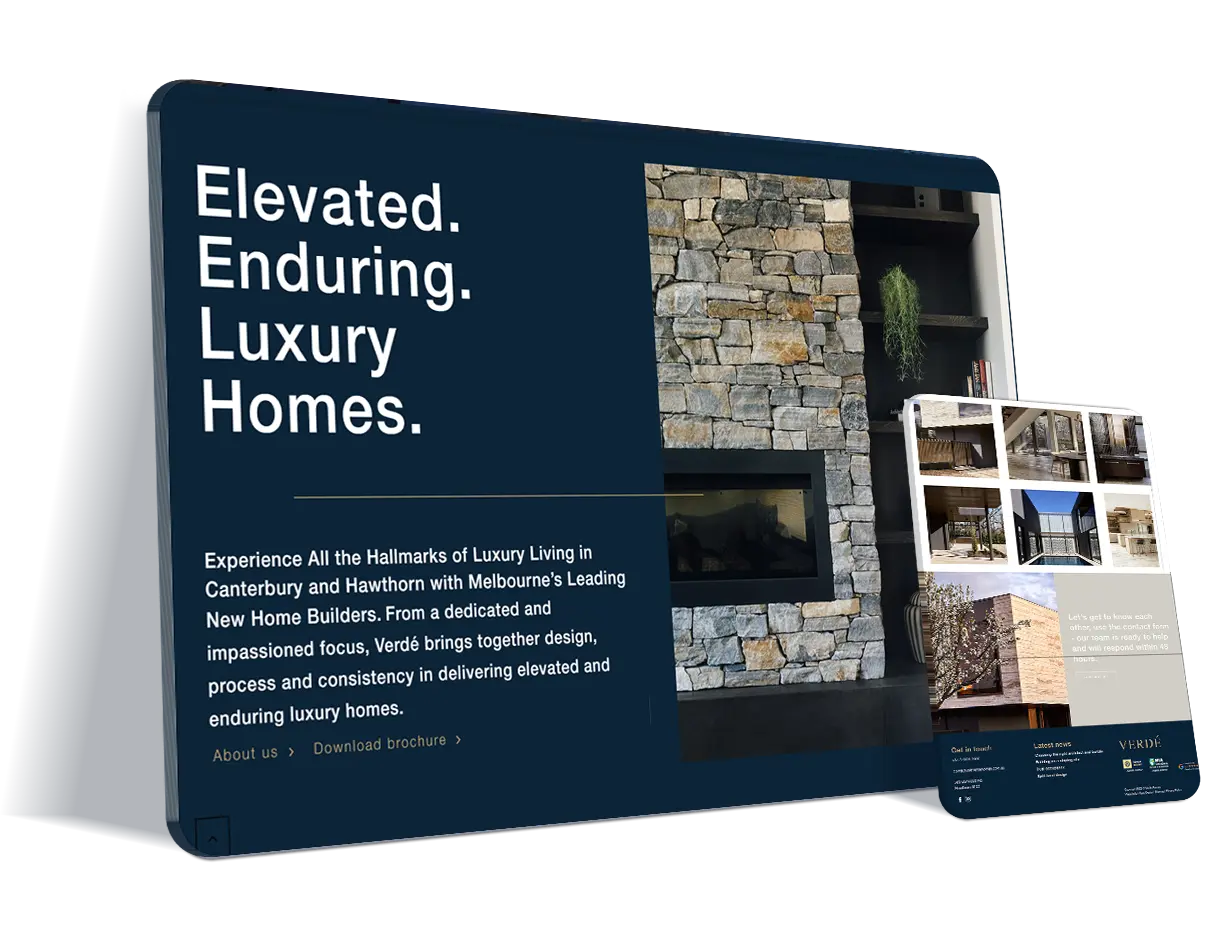 Elevating the Luxury Home Experience
Verde Homes is an industry leader in the design and construction of elevated, enduring luxury homes. With a focus on timeless and modern architecture, they work closely with clients to realise their visions, combining elegance, grace, and generous proportions with attuned detailing. Verde Homes is committed to delivering uniquely crafted homes for each owner, offering a full-service experience that spans initial ideation, spatial planning, design, selections, approvals, construction, and handover.
View Live Site
Creating an Online Presence Worthy of Grand Living
Verde Homes needed a website that showcased their exceptional work while reflecting the elegance and sophistication of their luxury homes. They sought a visually appealing and easy-to-navigate digital platform that would effectively communicate their expertise, showcase recent projects, and encourage potential clients to book an appointment or download a brochure.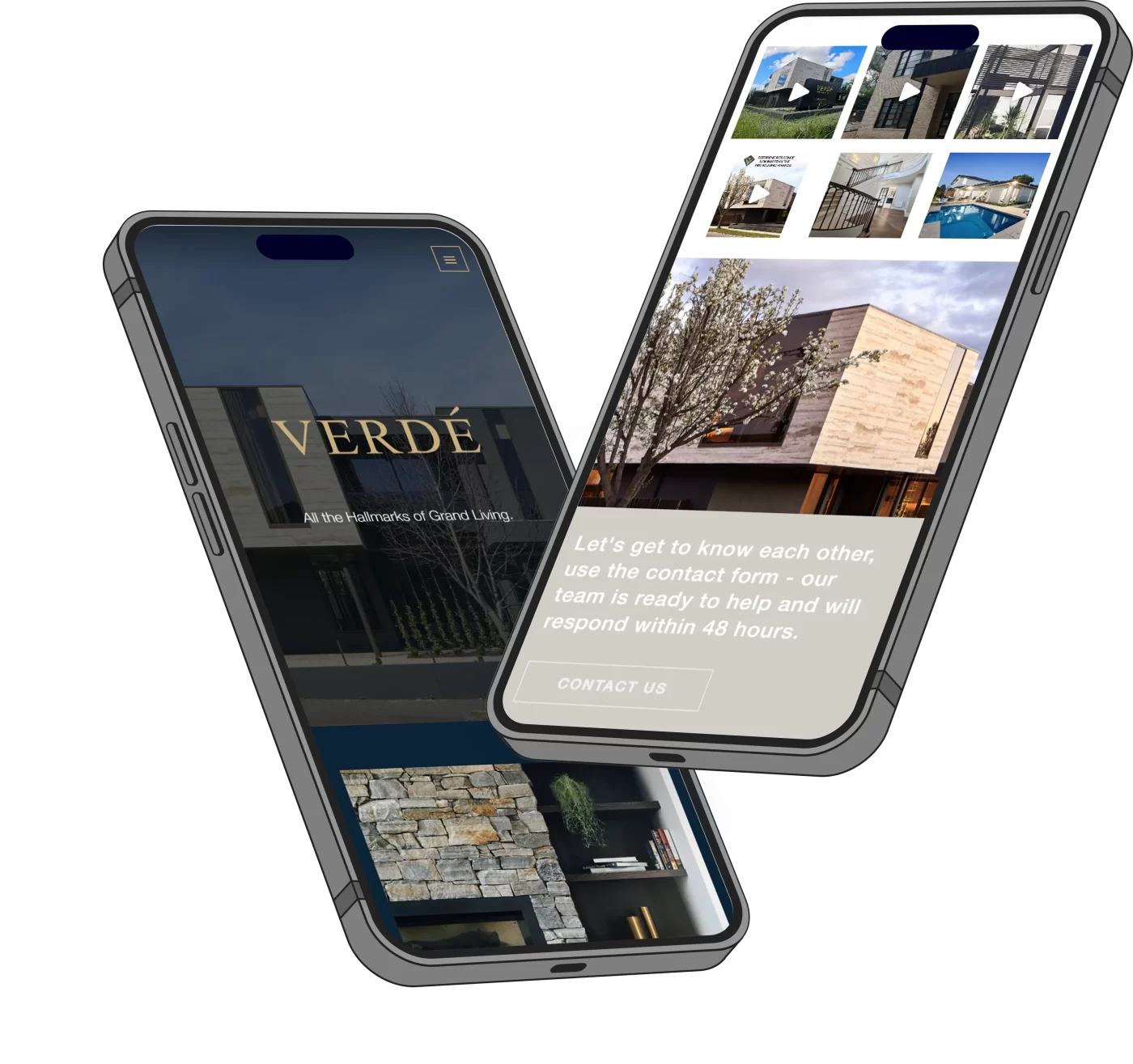 Empowering Verde Homes to Showcase their Craftsmanship
By partnering with Vibes Design, Verde Homes now has an elegant, visually captivating, and highly functional digital platform that showcases their exceptional work and expertise. With a user-friendly interface and compelling design elements, the website inspires visitors to explore Verde Homes' portfolio, learn about their full-service offering, and ultimately connect with the team. This sophisticated online presence allows Verde Homes to continue delivering grand living experiences to discerning clients throughout Australia.