Empowering a Community to Make a Difference
Run For The Kids is a significant community event with a noble mission: to raise funds for the Royal Children's Hospital Good Friday Appeal. Organised by the Herald Sun and CityLink, the event unites participants from all walks of life to support a vital cause—improving the lives of children in need of medical care.
View Live Site
Building a Platform for Change
Run For The Kids needed a digital platform that not only informed and engaged visitors but also inspired them to participate in the event, donate, and spread the word. They sought a user-friendly and visually appealing website that would effectively communicate their message and facilitate easy registration and donation processes.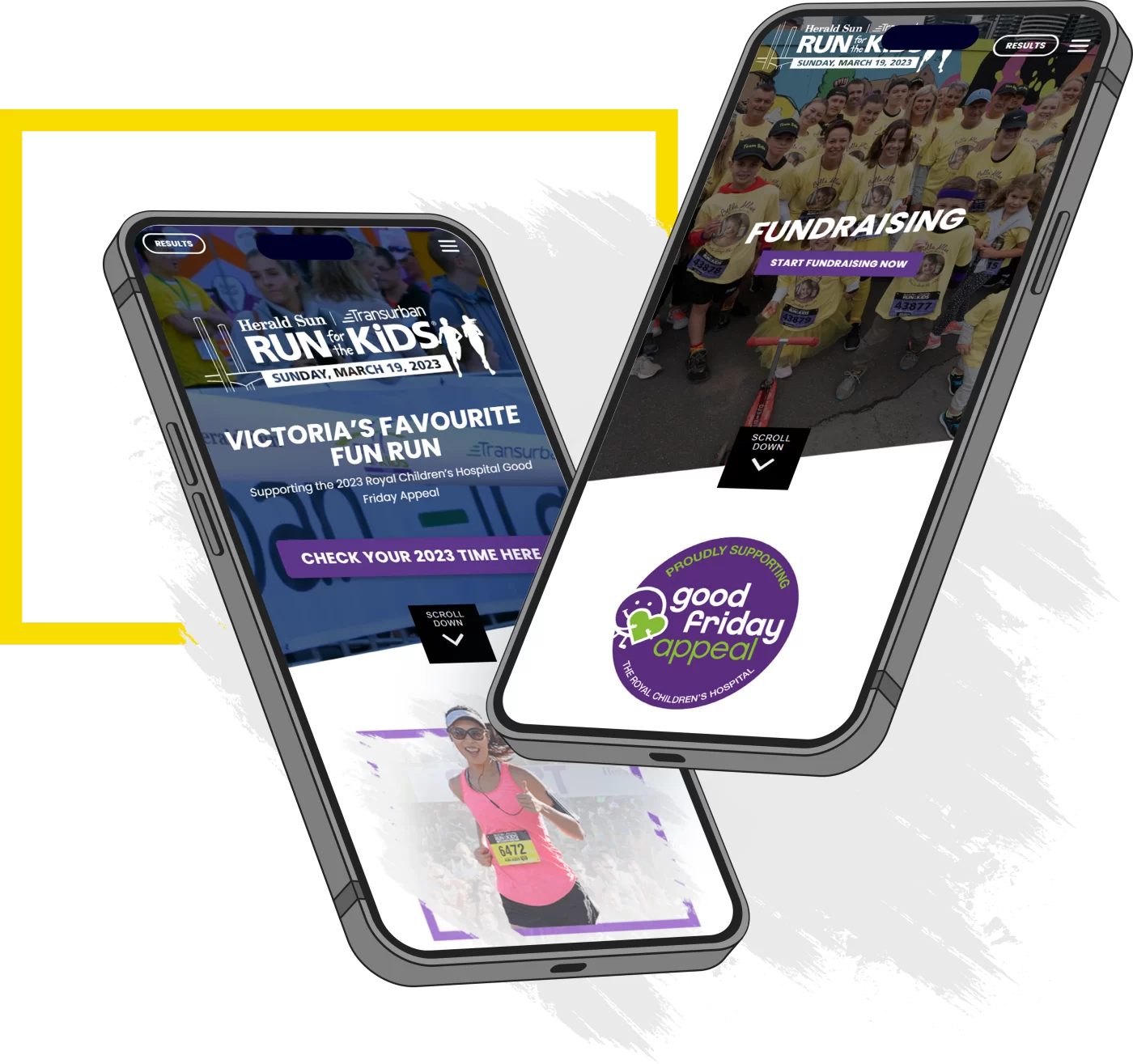 Empowering Run For The Kids to Make an Impact
By partnering with Vibes Design, Run For The Kids now has a dynamic, visually engaging, and highly functional digital platform that effectively communicates their mission and encourages participation. With a user-friendly interface and compelling design, the website inspires visitors to join the cause, donate, and share their support—ultimately helping the Royal Children's Hospital Good Friday Appeal make a real difference in the lives of countless children.