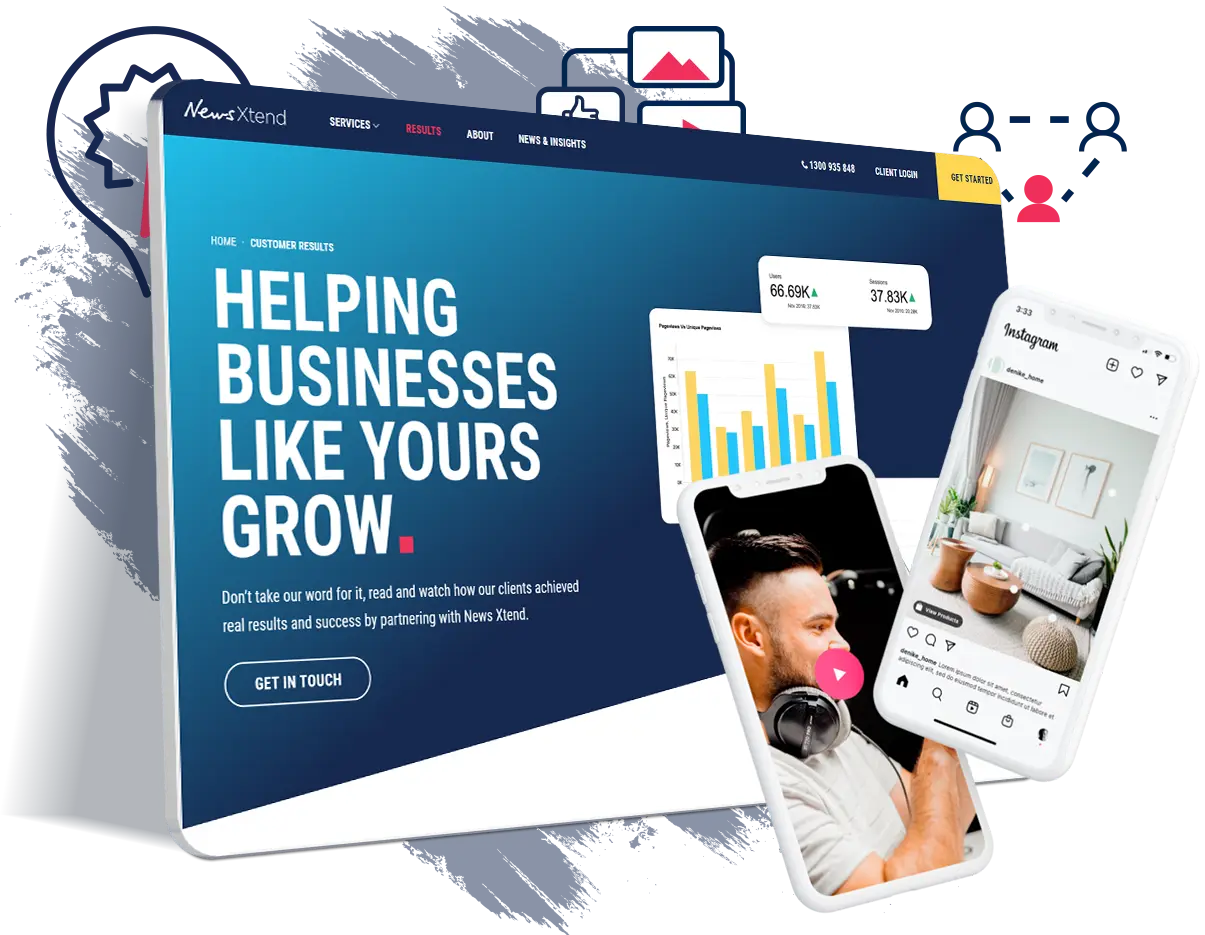 Amplifying Business Growth Through Digital Expertise
NewsXtend is a cutting-edge digital marketing agency dedicated to helping businesses achieve real results and growth through tailored marketing strategies.
With a team of digital marketing specialists, NewsXtend offers a wide range of services, including paid media, website development, SEO, and content amplification. Their commitment to transparency and performance, backed by exclusive data, tools, and insights, sets them apart from the competition.
View Live Site
Creating a Digital Marketing Powerhouse
NewsXtend needed a website that showcased their expertise and services while driving new customer acquisition and demonstrating the value they bring to businesses. They sought a website that combined visual appeal with seamless navigation, enabling visitors to quickly understand their offerings, view case studies, and get in touch with the team.
Empowering NewsXtend to Drive Business Growth
By partnering with Vibes Design, NewsXtend now has a sophisticated, visually appealing, and highly functional digital platform that showcases their extensive expertise and services. The user-friendly interface, combined with compelling design elements, encourages visitors to explore the website, learn about NewsXtend's offerings, and ultimately get in touch with the team. This powerful online presence allows NewsXtend to continue driving growth and success for businesses worldwide.