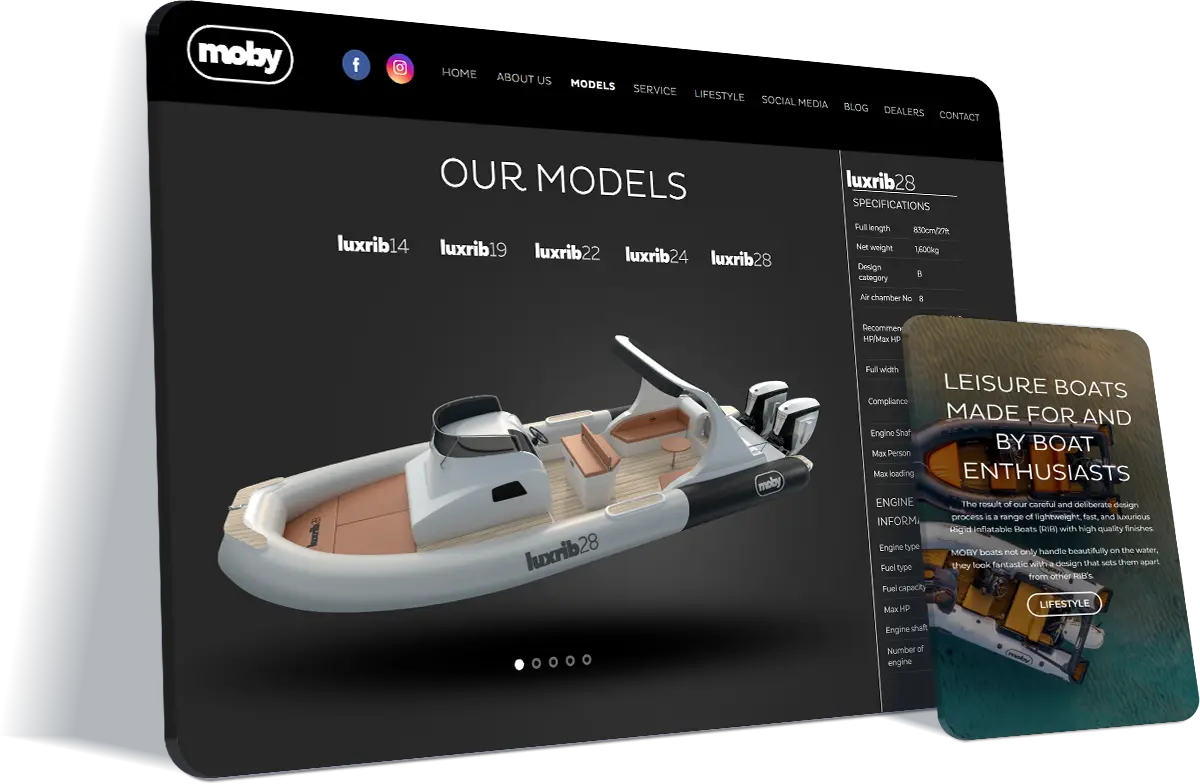 Revolutionising the Australian Rigid Inflatable Boat Experience
Moby Motorsports is an Australian-owned company that specialises in the design and manufacture of high-quality Rigid Inflatable Boats (RIBs). With a focus on using the best materials, optimal design, and ensuring maximum enjoyment, Moby Motorsports has changed the way Australian leisure boaters look at RIBs. Their boats are not only stylish and durable but also designed to meet the highest recreational boat safety standards in the world.
View Live Site
Navigating the Waves of Digital Success for Moby Motorsports
Moby Motorsports required a website that would showcase their innovative RIB designs and establish their brand as a leader in the Australian boating industry. They needed a platform that would effectively present their boats' unique features and benefits, while also providing easy access to information and resources for their customers.
Anchoring Moby Motorsports' Digital Presence
By partnering with Vibes Design, Moby Motorsports now has a visually captivating, user-friendly, and engaging digital platform that effectively showcases their innovative RIB designs. The website not only highlights the unique features and benefits of their boats but also encourages potential customers to explore their offerings and get in touch with the company. With a strong online presence, Moby Motorsports can continue to revolutionise the Australian RIB experience, providing exceptional leisure boats for families and boating enthusiasts alike.