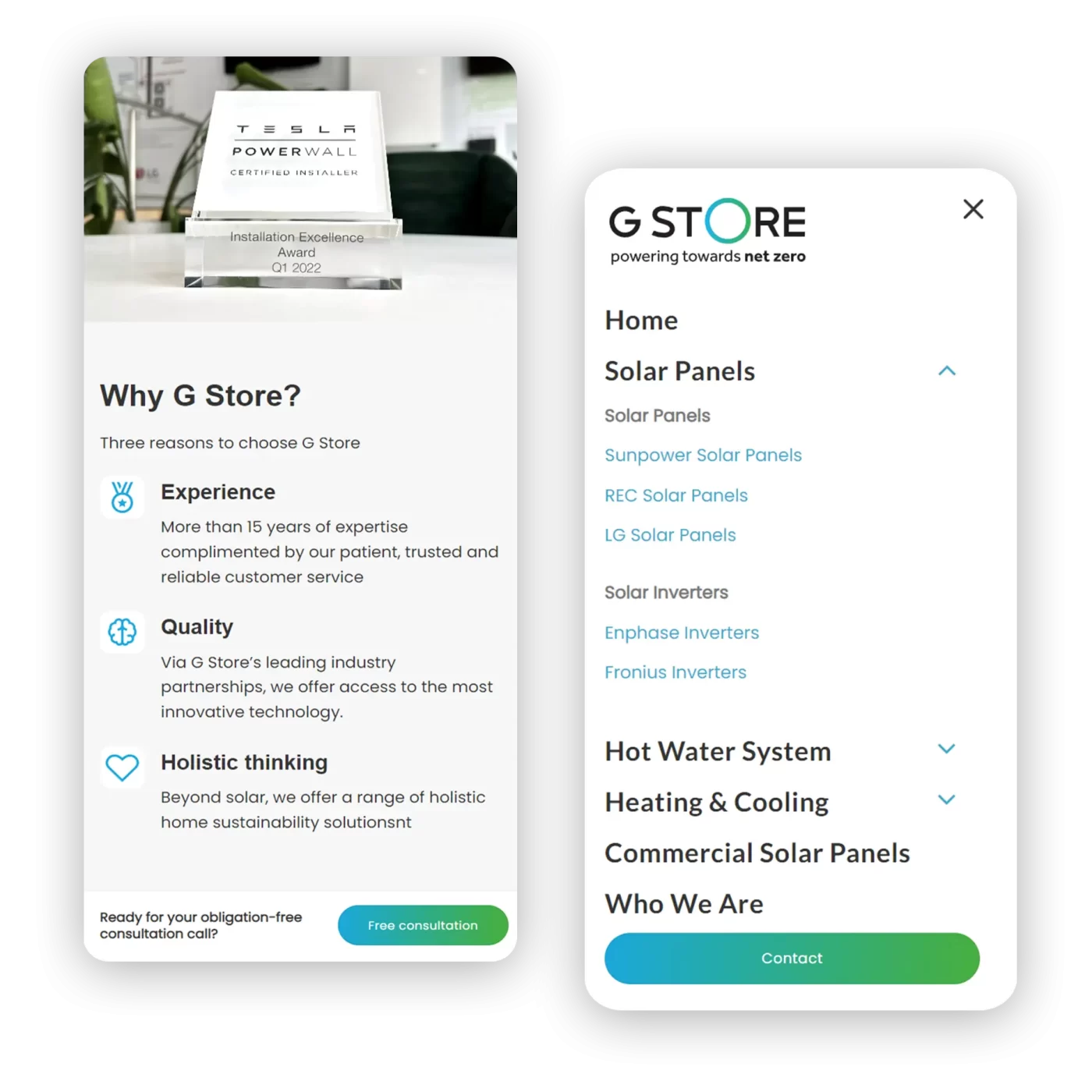 Harnessing the Power of Digital to Drive Sustainability with G Store
As the leading provider of home sustainability solutions in Australia, G Store is at the forefront of the future economy. With more than a decade of experience, G Store collaborates with builders, architects, and homeowners to deliver high-quality, innovative, and beautifully designed energy-efficient solutions.
View Live Site
Cultivating a Digital Platform for Sustainability Solutions
G Store needed a digital platform that would showcase their ground-breaking energy efficiency solutions, demonstrate their commitment to sustainability, and solidify their position as industry leaders. They sought a website that would effectively display their services' unique features and benefits, while also providing an easy-to-navigate platform for their customers.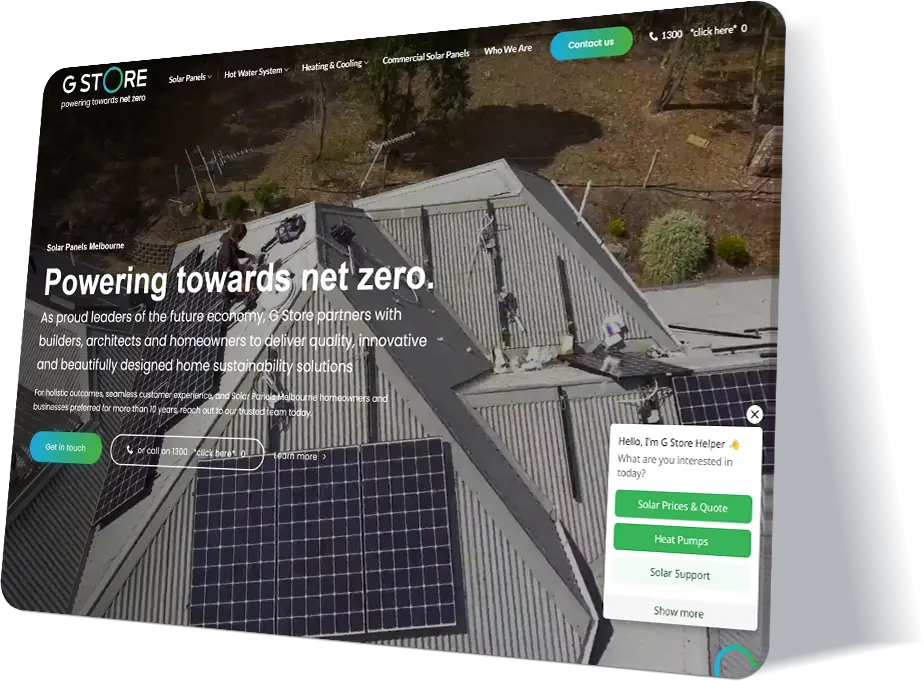 Establishing G Store's Digital Presence
Partnering with Vibes Design, G Store now boasts a visually engaging, user-friendly, and dynamic digital platform that effectively showcases their cutting-edge sustainable home solutions. The website not only underlines the unique features and benefits of their offerings but also encourages potential customers to explore and engage with the company. With a strong online presence, G Store is well-equipped to continue its mission of rewriting the rule books of sustainable living, providing exceptional energy-efficient solutions for households and businesses alike.